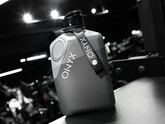 ONYX Bottle - 2.7L
RM89.90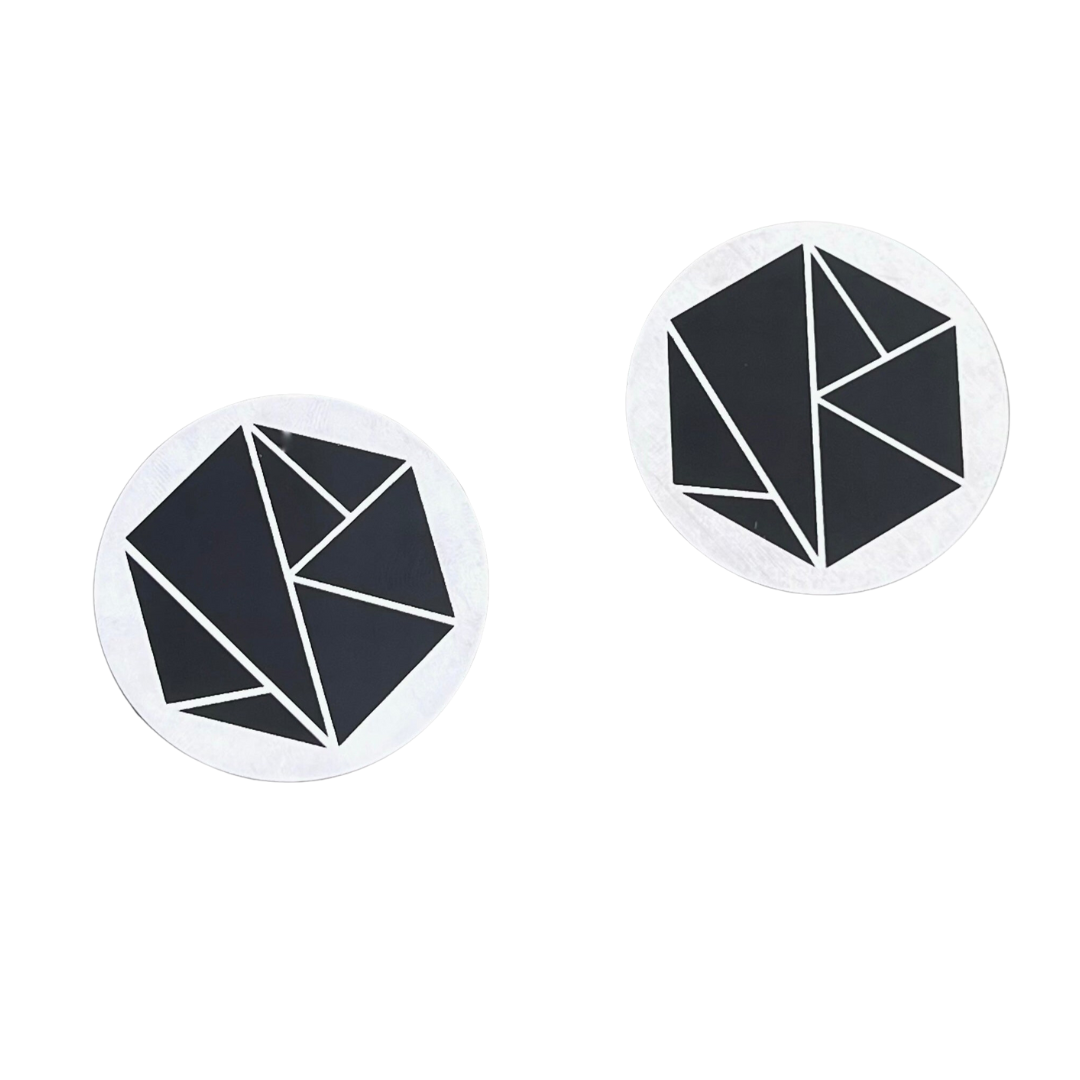 SS - Product Addons
Select product(s) to see addons appear.
This message only appears in theme editor.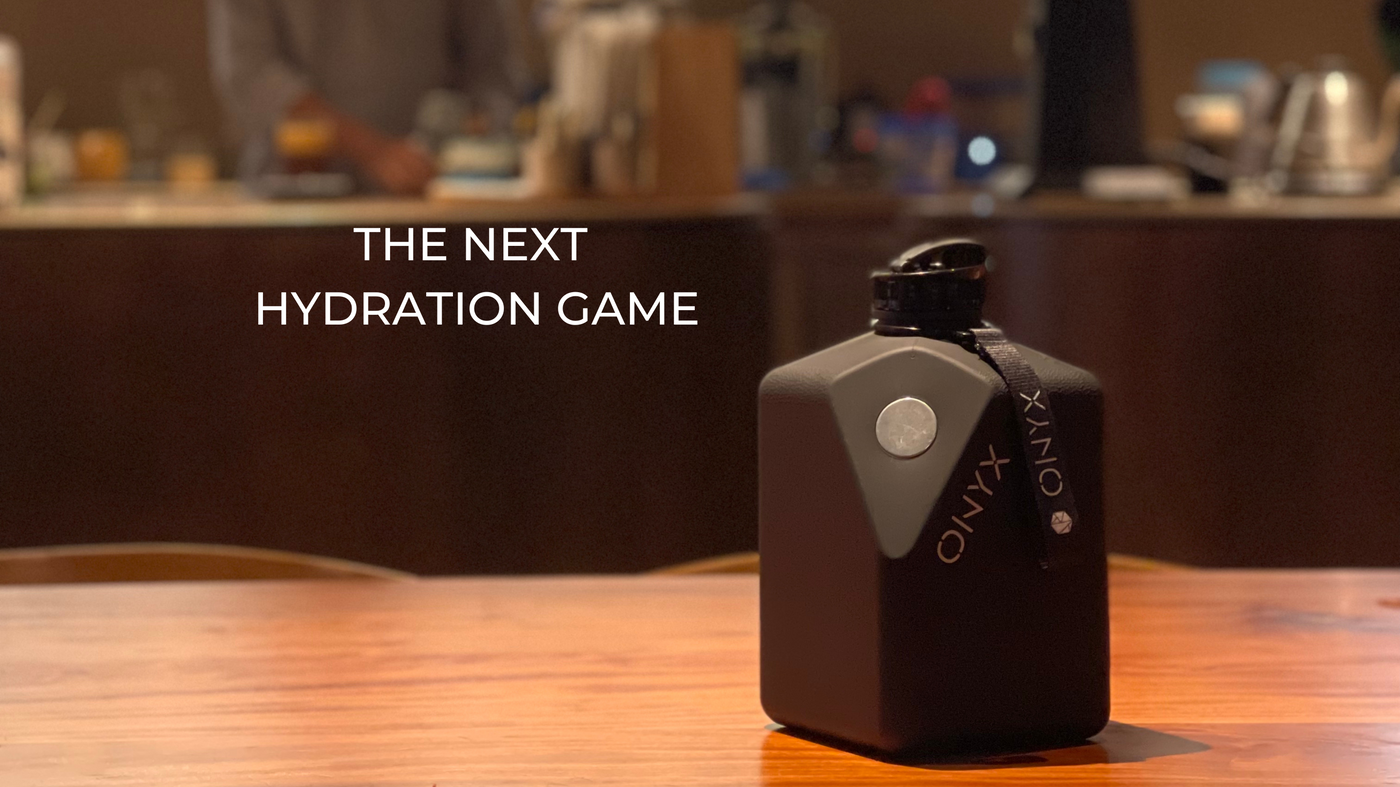 THE TRAGEDY
Why We Created ONYX?
Have you ever struggle to find a spot for your phone while you work out? Or worse, crushed by a dumbbell when your phone is on the floor? We been there and that the moment we want to change things....
THE FIRST TRIPOD BOTTLE
The Most Functional Water Bottle Ever
Meet the ONYX BOTTLE, the most versatile bottle you've ever seen. It's easy—just snap your phone to the bottle, and you're ready to go. Whether you're trying to follow a workout or record one, at the gym, on the go, or at home, the ONYX BOTTLE is your perfect companion.
SNAP & GO
ONLY 2 SIMPLE STEPS
APPROVED BY OUR LIFTING CLUB
GET FEATURED WITH #TRIPODBOTTLE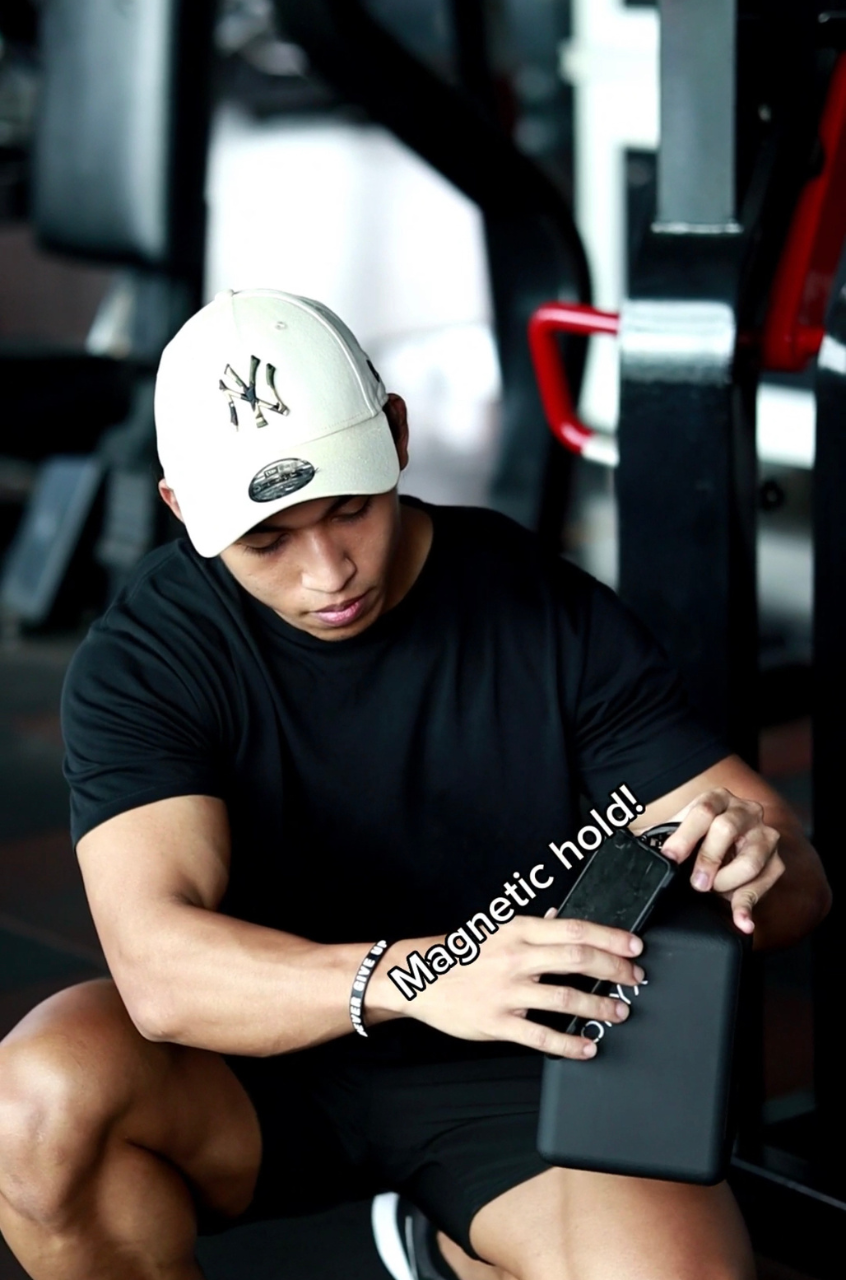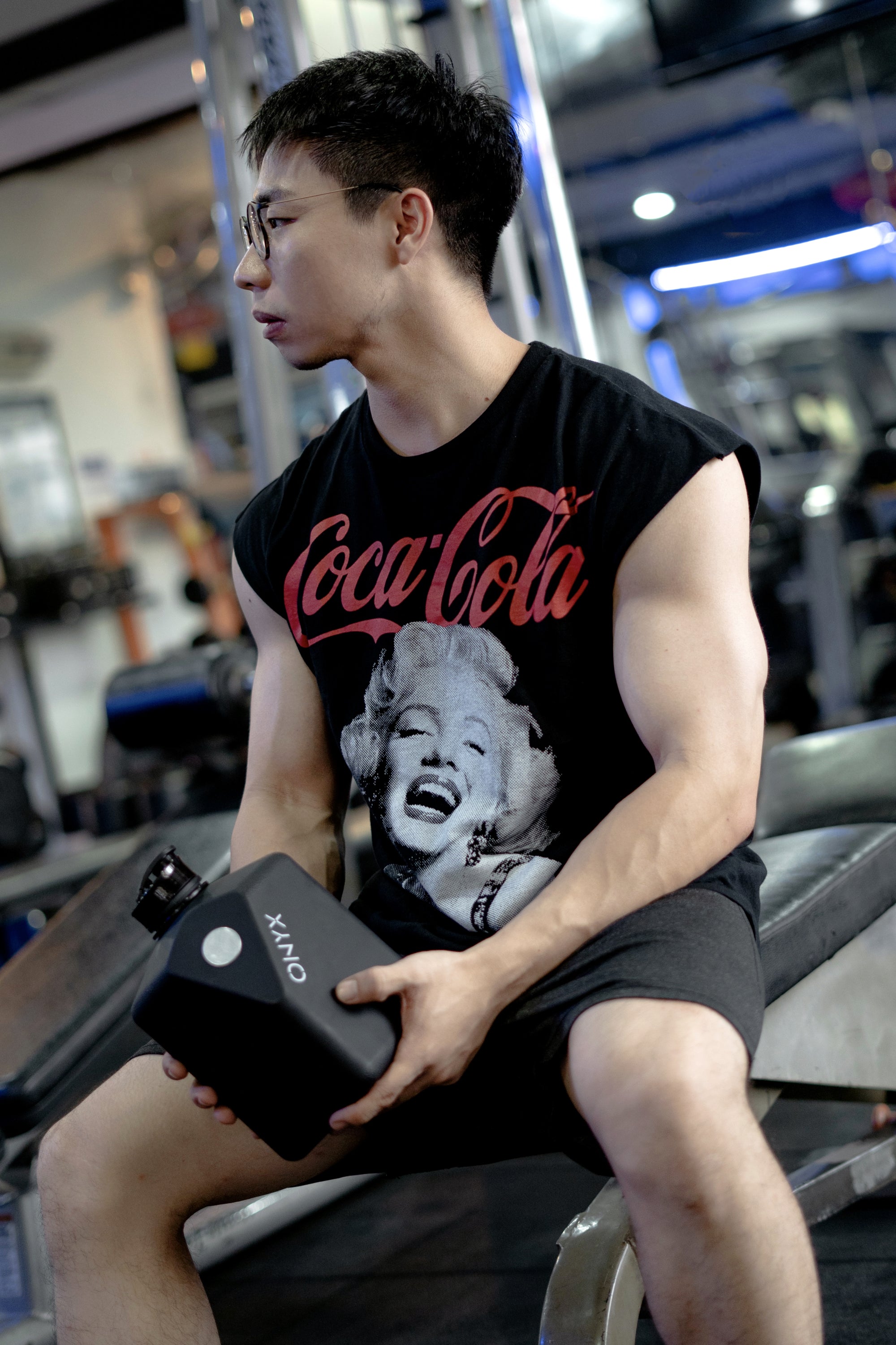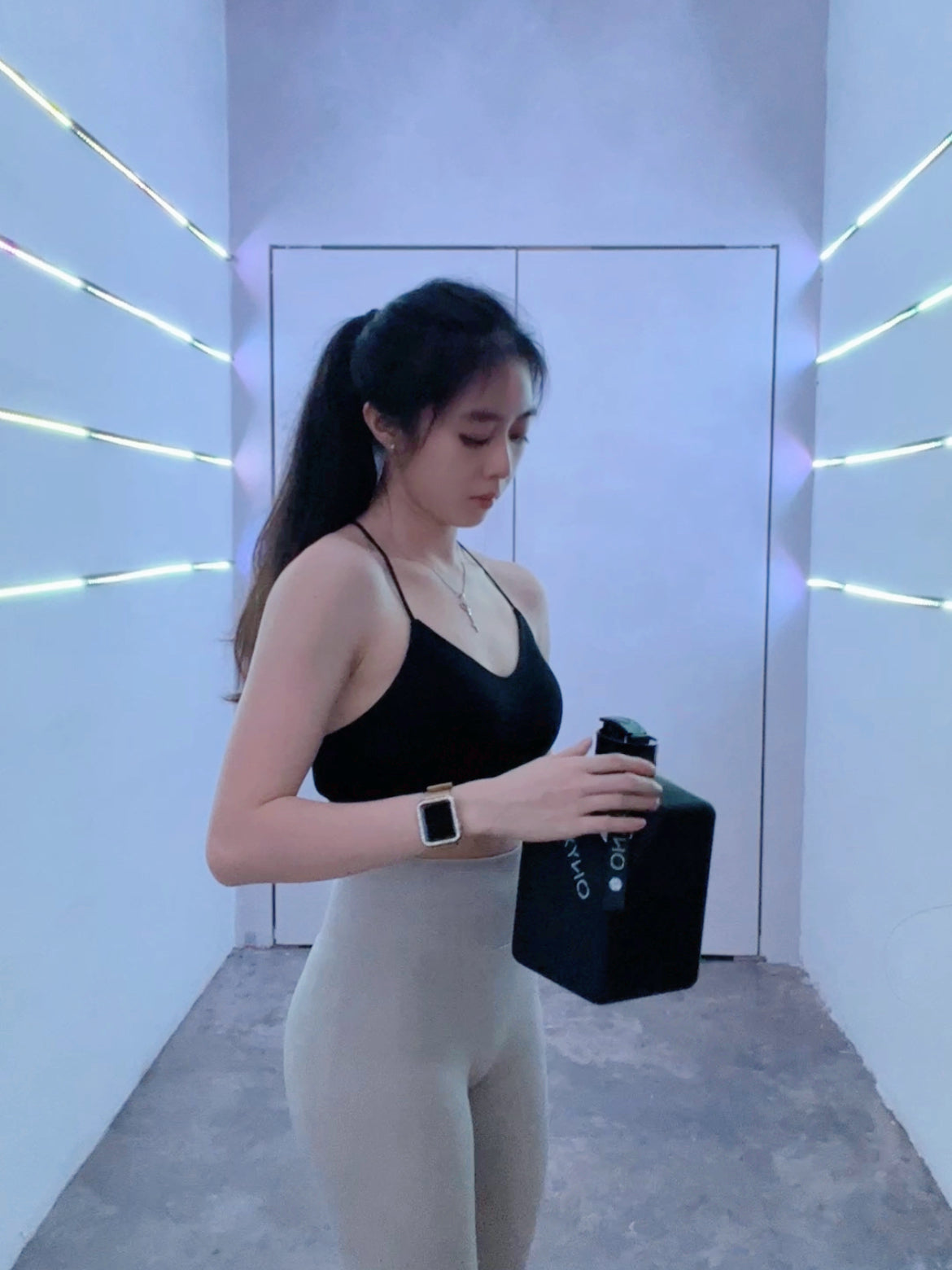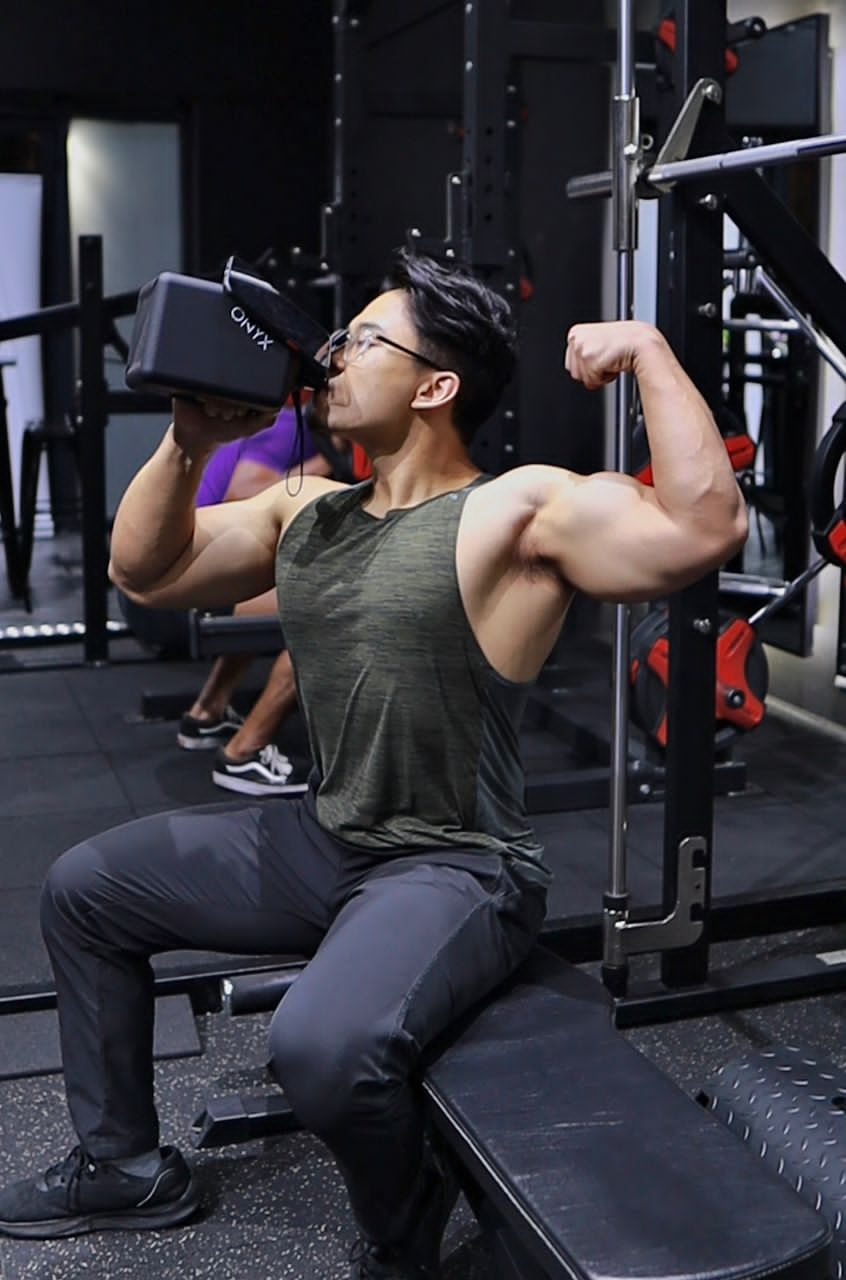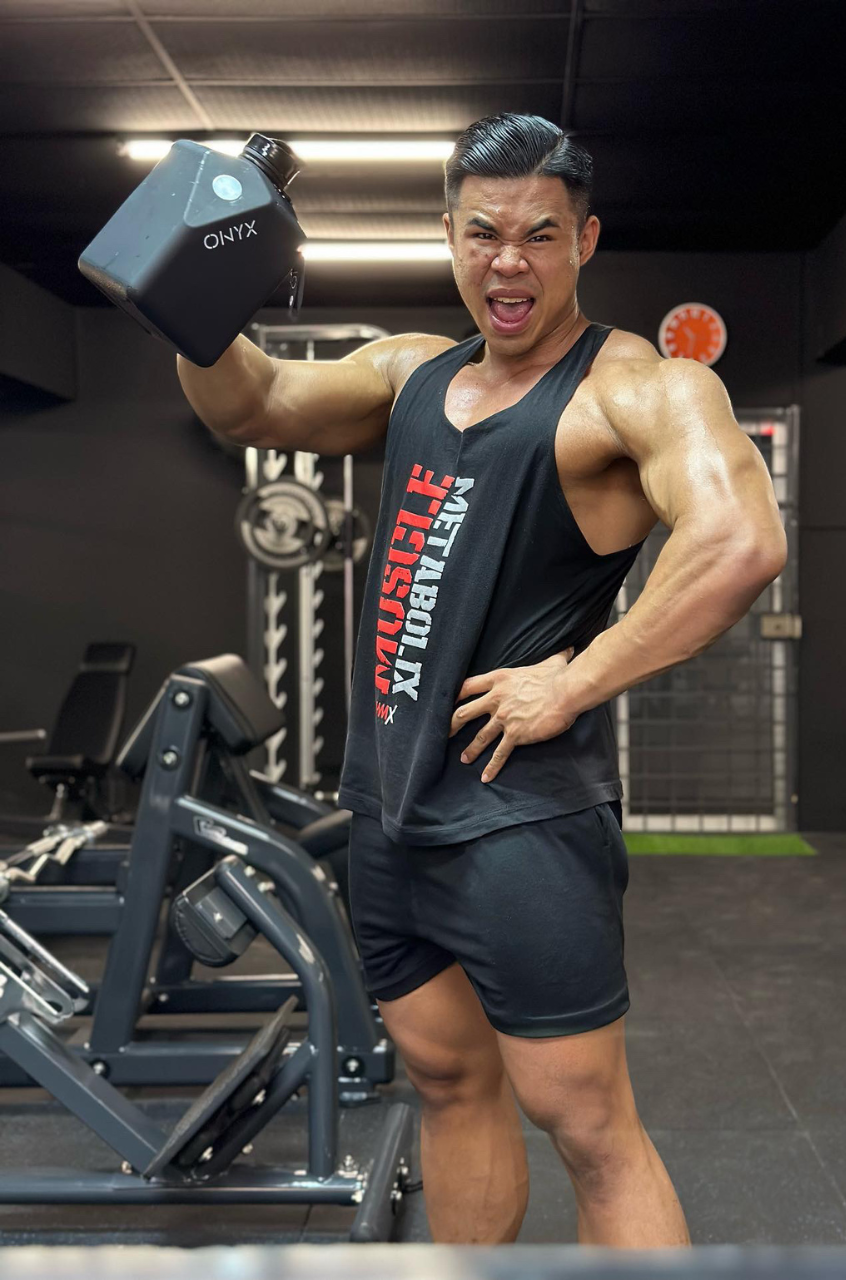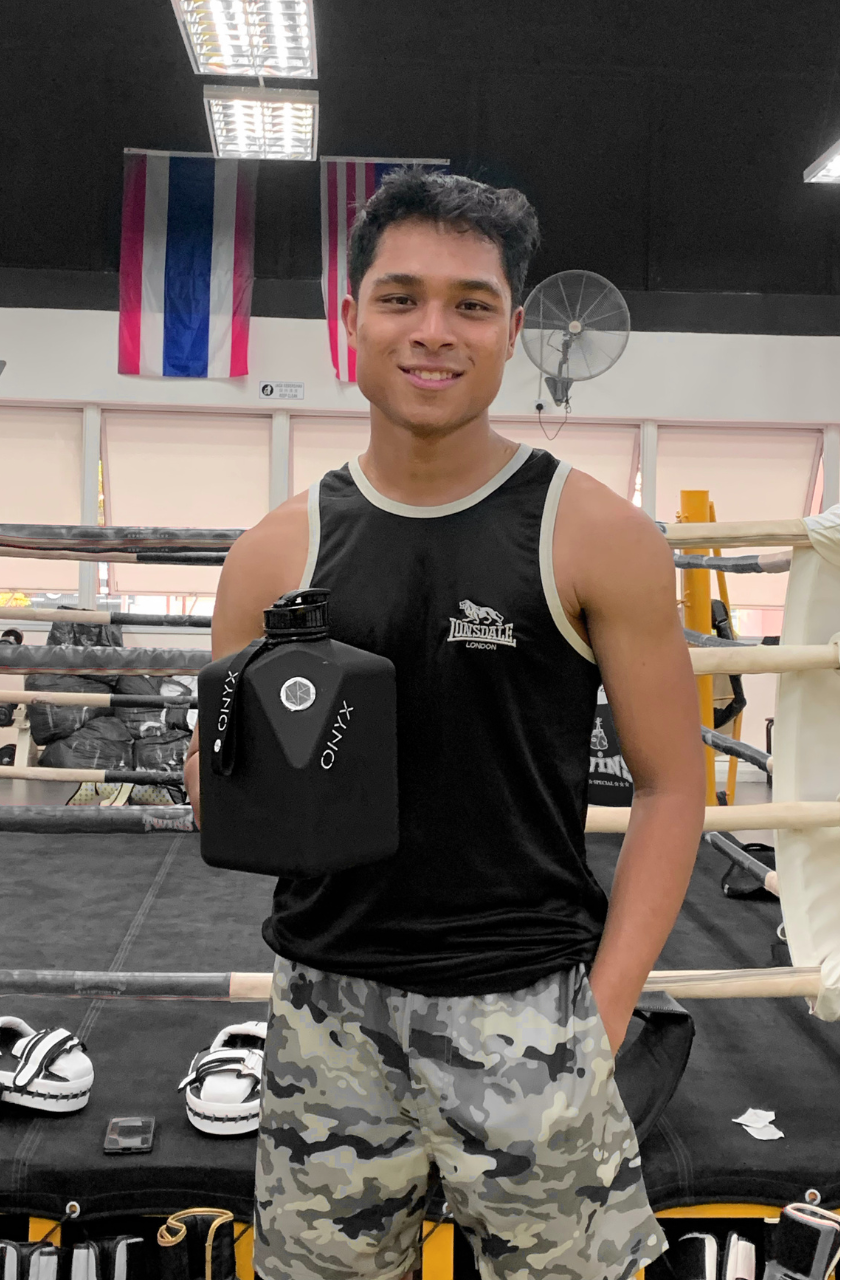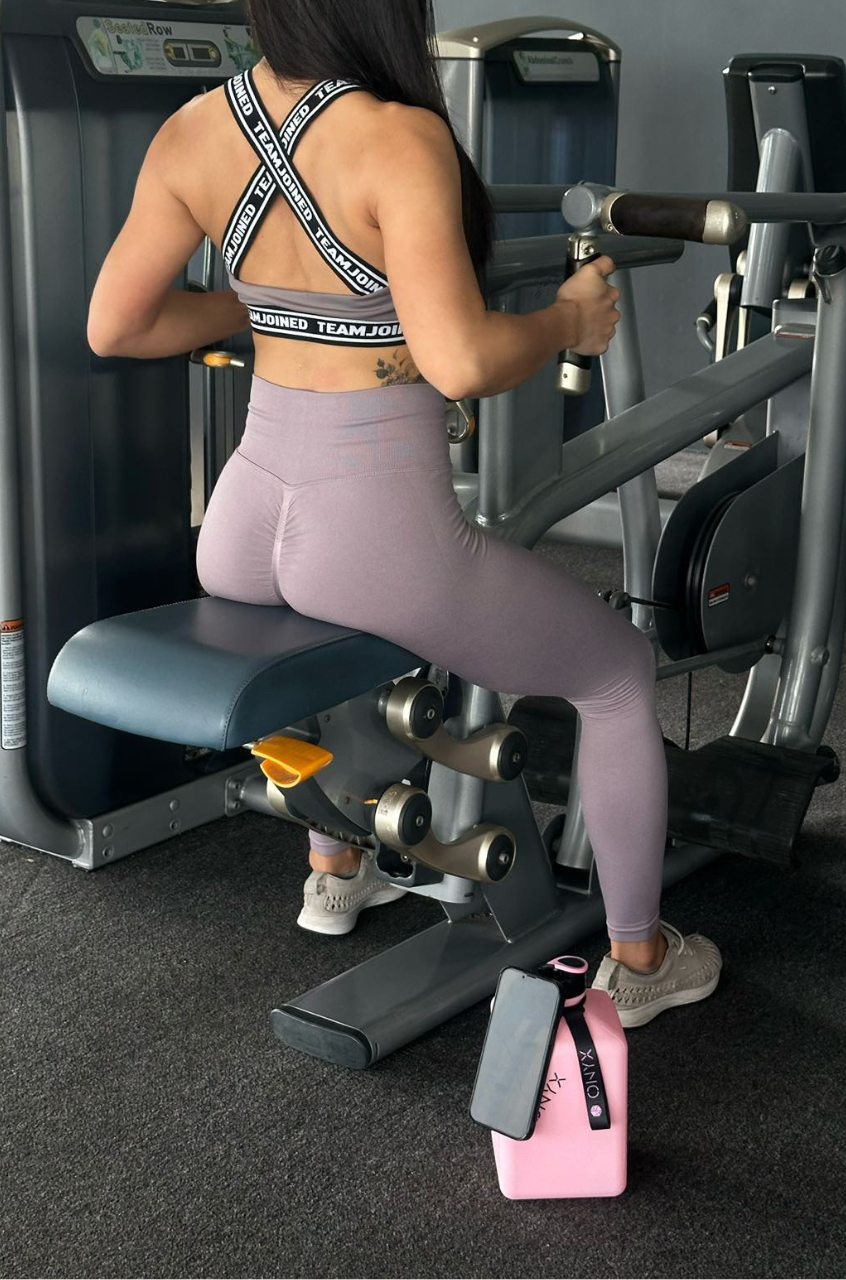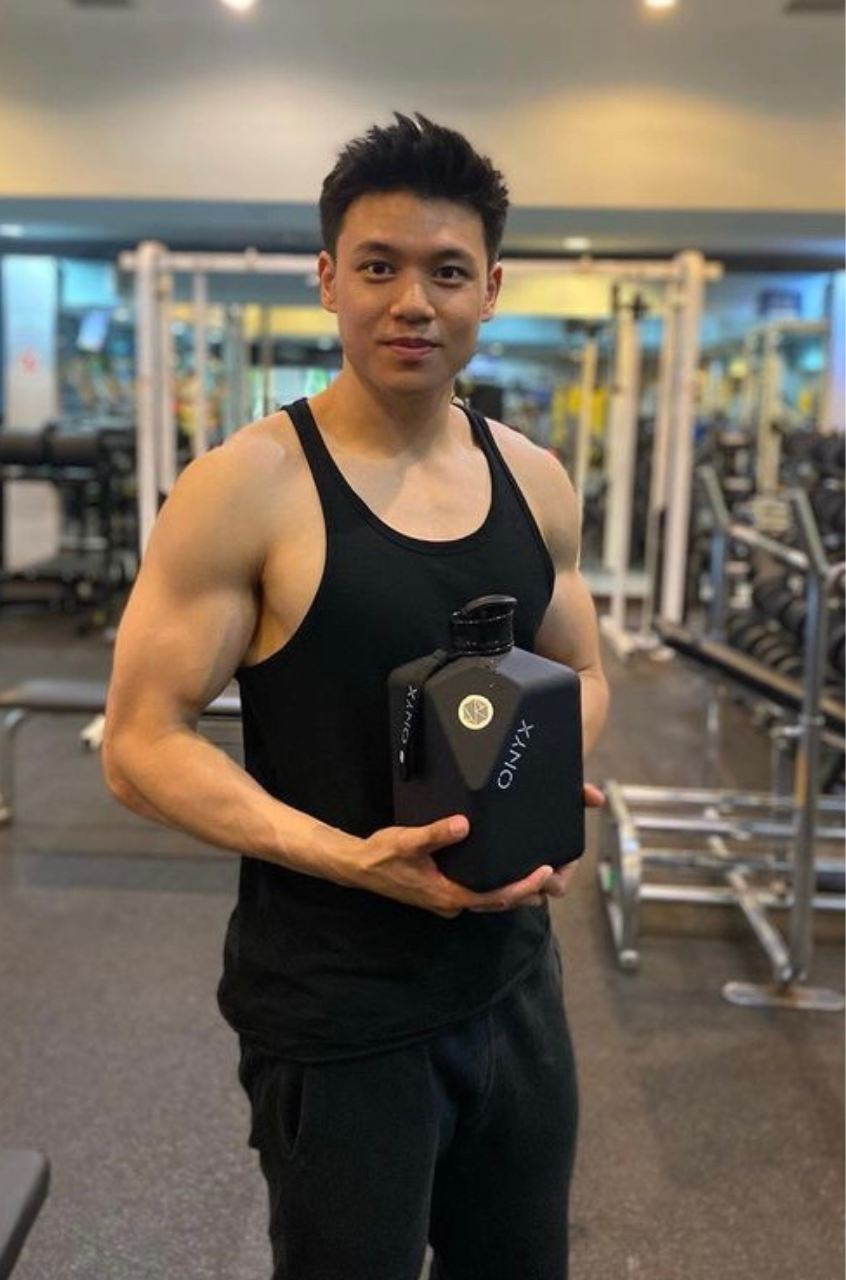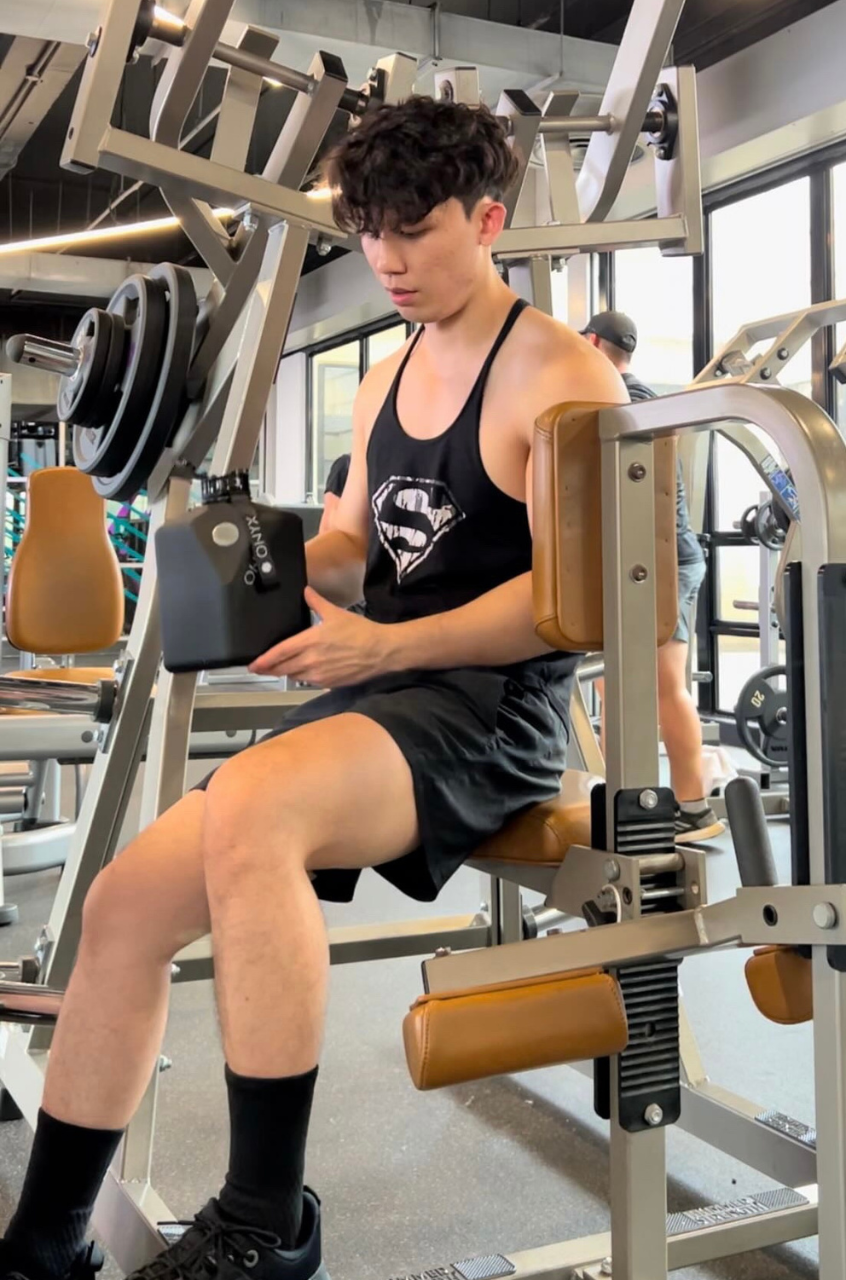 Great partner for my workout as it helps to hold water and my phone for me. The best water bottle and theres just so much love my liftonyx. So easy to carry, has the perfect grip and the magnet works well. I got the straw as well and this is my 2nd purchase since my first bottle was stolen. Love it so much.
Safisfaction guaranteed!
Worth buying with such a very useful product. Easy to carry, user friendly with the magnet facility to hold handphone plus no more worries whenever feel thirsty....when Onyx bottle with you
Pretty good
Love the bottle but the magnet given has pretty poor quality as it doesn't stick to my phone and gets ripped off by the other magnet. I suggest stronger adhesive but I just super glued it onto my case and it works great! It also messes with your magsafe on your phone case if it has one, so it will not wirelessly charge anything with the magnet attached. Still great bottle though really like it to use as a stand and it's big so not refilling as often. Thanks!
Gym Goer Hubby Loves It!
I bought the bottle for my husband as a gift and he absolutely loves it! The magnet is really strong and very convenient for him to bring his phone while working out. He brought it to his work and everyone told him it's gorgeous and asked where he bought it. Overall really like the bottle and hopefully a smaller version (~1L) in white/beige colour will be released hehe 🤍